Just Four Paws Academy of Pet Styling in Erie, PA
Dog Grooming School
"It's a beautiful thing when a career and a passion come together."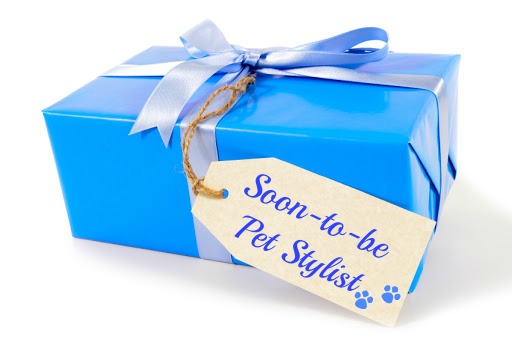 Give yourself the gift of a rewarding (and IN DEMAND!)
career this year!
Do you love animals? Do you dream of a career where you can surround yourself with your favorite four-legged friends all day long? Then pet styling may be the perfect job for you!
Just Four Paws Academy of Pet Styling is a grooming school that teaches you how to care for, bathe and groom dogs and cats. You will also learn how to interact with the animals as well as how to keep them calm and relaxed during a pet grooming session. In as few as eight weeks you could be enjoing a fun and rewarding career in pet styling!
Centrally located (only an hour and a half from Pittsburgh, PA, Cleveland, OH and Buffalo, NY), our grooming school is not far from big city fun while being in a smaller city that is comfortable to get from place to place. We are only a half hour from great skiing in the winter and just minutes away from beach fun in the summer.
Whether you want to work in a pet salon or open up your own dog grooming business, the instructional training program at Just Four Paws Academy of Pet Styling will aid in preparing you for your future career.
Just Four Paws Academy of Pet Styling has been receiving calls from salons all over the tri-state area asking for our graduates! You could be working right out of school!