Faculty | Just Four Paws Academy of Pet Styling in Erie, PA
Dog Grooming School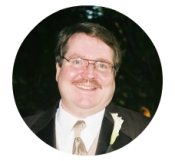 Robert Tuznik
Founder - Director - President
Robert Tuznik is a Founder and Director as well as President of Just Four Paws Academy of Pet Styling, Paw 'n Claws Pet Resort and Paws 'n claws PlayCare and Styling S'paw. He graduated from Gannon University in 1982 where he majored in Radiological Technology with a minor in Business. He was on staff at a large hospital in Erie for 30 years where he managed X-Ray technologists and was an instructor of X-Ray students from a local university.
Robert and his wife, Patti, started Paws 'n Claws Pet Resort & Styling S'paw, Inc. in Girard, PA in the fall of 2001. During the summer of 2012, Robert opened Paws 'n Claws PlayCare & Styling S'paw in Erie, PA. Robert has overseen all aspects of running a successful business including marketing, design, day-to-day operations, customer satisfaction and pet safety. Robert has many years of business and management experience. He resides in Girard, PA where he and his wife give their love to a few senior Lhasa Apsos and their Persian and Himalayan kitties.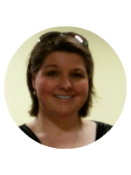 Kara Bell
Vice President - Director (Administration)
P: (814) 456-7297 • F: (814) 456-7299
E:
Kara Bell is the Administrator and has been in the field of education since 2005. After earning her Bachelor's Degree in Psychology from Edinboro University of Pennsylvania in 2002, she took a position working at a residential facility for children in Erie, PA. After a few years, Kara decided to go back to school for a Master's Degree in Secondary School Counseling. Upon graduation, she began working with the Educational Talent Search and GO College! programs where she worked with, primarily, low-income, first-generation students in grades 6-12 who had the desire to obtain a post-secondary education. In July of 2013 Kara joined her father, Robert, and the team at Just Four Paws Academy of Pet Styling where she enjoys assisting, both, traditional and non-traditional students in entering the field of professional pet styling. Kara currently resides in Fairview, PA with her husband, Tim, her puppies, Annabelle and Beau, and her kitty, Cole.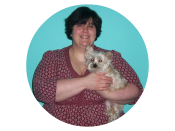 Erin Price-Cotton, NCMG
Erin Price-Cotton, NCMG, is the head instructor and has always had a huge heart for animals of all kinds. In high school she was very active in 4-H and the National Future Farmers of America where she achieved the highest award in the organization with rabbits and goats. Immediately after graduation from high school she completed her schooling at Pampered Pets Grooming School in Pittsburgh, PA. Upon graduation from the program, she opened Price's Pet Pruning in Linesville, PA and has worked for Castlewood Kennels in Jefferson, OH, Country Liv'n Kennels in McKean, PA, PetSmart and Family Pet Center Countryside in Kinsman, OH. In 2009 Erin began working for Paws 'n Claws Pet Resort in Girard, PA where she was hired as instructor of Just Four Paws Academy of Pet Styling. She is currently working as the grooming manager at Paws 'n Claws PlayCare & Styling S'paw and is the head instructor of Just Four Paws Academy of Pet Styling in Erie, PA. Erin has helped over 40 grooming students from Pennsylvania, Ohio, New York, West Virginia, Delaware and Alabama achieve their goals of becoming a professional pet stylist. In 2014 she completed all of her testing to become a Nationally Certified Master Groomer through the National Dog Groomers Association of America, Inc. Erin's level of professionalism and dedication to her students, along with her fun-loving nature, make for the perfect combination in an instructor. She is very enthusiastic about teaching her students new things and will even go above and beyond in making sure that her students learn as much as she could possibly teach them. Erin currently resides in Andover, OH with her husband, Ken, her sons, Kenny and Nathan, and her puppies, Ben, Natalie, Diesel and Annabelle.
Ready to learn from highly skilled staff in Erie, PA? Enroll at Just Four Paws Academy of Pet Styling!