Faculty | Just Four Paws Academy of Pet Styling in Erie, PA
Dog Grooming School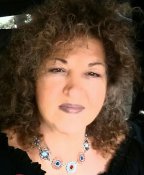 Joyce Hempstead
Head Instructor (Instruction)
Joyce Hempstead has been working as a professional pet stylist since 1980, beginning her career at Pampered Pets Salon in Erie, Pennsylvania. She has worked at a number of different private salons over the years, most recently styling in the S'paw at Paws 'n Claws - the salon in which Just Four Paws Academy of Pet Styling is housed. Over the years she enjoyed watching the students learn and become great pet stylists. She is so proud to see them achieve their goals and have success after they graduate. She has mentioned on many occasions that, had she not found the rewarding field of pet styling, she would have been a teacher! In 2017, she accepted the position of Assistant Instructor and in 2018, she accepted the position of Head Instructor! She is excited to teach others who have a passion for working with pets. She loves to watch her students learn and improve on their styling skills while attending Just Four Paws Academy of Pet Styling. Anyone who knows Joyce knows that she has amazing scissoring skills and she loves styling Bichons. In fact, Joyce prefers using scissors over clippers on the Bichons she styles, earning her the title of the "Bichon Queen". Joyce's passion for the field of pet styling, combined with her caring and nurturing nature, make her the perfect fit as head instructor at Just Four Paws Academy of Pet Styling. Joyce and the rest of us look forward to meeting you and helping you make your dreams of being a pet stylist a reality!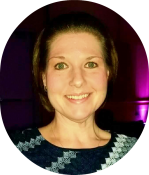 Kara Bell
Vice President - Director (Administration)
P: (814) 456-7297 • F: (814) 456-7299
E:
Kara Bell is the Administrator and has been in the field of education since 2005. After earning her Bachelor's Degree in Psychology from Edinboro University of Pennsylvania in 2002, she took a position working at a residential facility for children in Erie, PA. After a few years, Kara decided to go back to school for a Master's Degree in Secondary School Counseling. Upon graduation, she began working with the Educational Talent Search and GO College! programs where she worked with, primarily, low-income, first-generation students in grades 6-12 who had the desire to obtain a post-secondary education. In July of 2013 Kara joined her father, Robert, and the team at Just Four Paws Academy of Pet Styling where she enjoys assisting, both, traditional and non-traditional students in entering the field of professional pet styling. Kara currently resides in Fairview, PA with her husband, Tim, her puppies, Annabelle and Beau, and her kitty, Cat King Cole.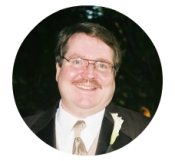 Robert Tuznik
Founder - Director - President (Administration)
Robert Tuznik is a Founder and Director as well as President of Just Four Paws Academy of Pet Styling, Paw 'n Claws Pet Resort and Paws 'n claws PlayCare and Styling S'paw. He graduated from Gannon University in 1982 where he majored in Radiological Technology with a minor in Business. He was on staff at a large hospital in Erie for 30 years where he managed X-Ray technologists and was an instructor of X-Ray students from a local university.
Robert and his wife, Patti, started Paws 'n Claws Pet Resort & Styling S'paw, Inc. in Girard, PA in the fall of 2001. During the summer of 2012, Robert opened Paws 'n Claws PlayCare & Styling S'paw in Erie, PA. Robert has overseen all aspects of running a successful business including marketing, design, day-to-day operations, customer satisfaction and pet safety. Robert has many years of business and management experience. He resides in Girard, PA where he and his wife give their love to a few senior Lhasa Apsos and their Persian and Himalayan kitties.
Ready to learn from highly skilled staff in Erie, PA? Enroll at Just Four Paws Academy of Pet Styling!